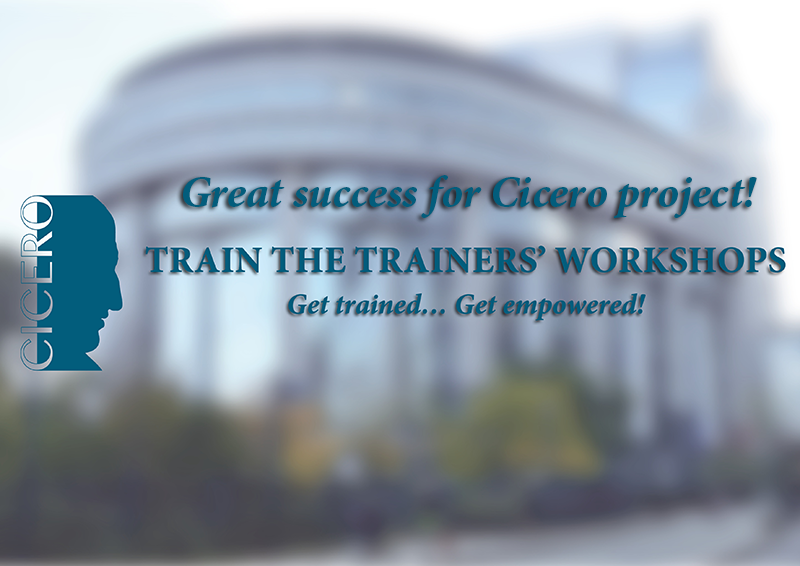 26 Marzo 2021
Blog
0 Comment
Great success for the Train the Trainers' Workshops organized by the Cicero project!
The first two Workshops, organized by CESI and CII respectively, were very successful. In particular the first workshop organized by CeSI, who dealt with Right Wing Extremism, had the participation of university professors, academic researchers, analysts and researchers from think tanks and consultancy agencies, law enforcement representatives and civil society representative members of organizations involved in youth education, gender violence and bullying as well as PCVE (Preventing and Countering Violent Extremism).The debate was intense and fruitful. Synergies were created, that could then be explored in other contexts, including new ideas for future European projects.
The second workshop, organized by Italian Islamic Confederation about Islamist Extremism, with the collaboration of SAVE BELGIUM, saw the participation of more than 50 people, including representatives of Islamic and Catholic religious communities, representatives of the police, journalists, students, foundations and organizations, thus reaching the targets set by the project.In particular in this second workshop, the presence of experts on Islamist extremism with university professors, academic researchers and members of the direction of the Central Police for prevention, together with the exponents of the communities most vulnerable to extremist messages, allowed the discussion on important issues regarding good practices.
Updates on upcoming Train the Trainers' workshop will follow in this section!